New Arrivals
at Red Bull Batalla De Los Gallos
Red Bull Batalla De Los Gallos 2018
September 22

Batalla National Final, Lima / Peru

---

September 29

Batalla National Final, La Paz / Bolivia

---

October 13

Batalla National Final, Madrid / Spain

---

December 16

International Final, Buenos Aires / Argentina

---

Find out more: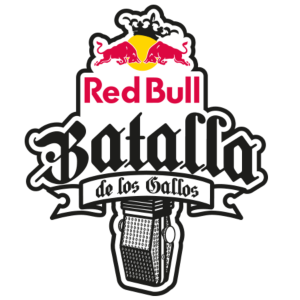 Red Bull Batalla de los Gallos is the most important Spanish-speaking freestyle competition in the world. 16 countries in Latin America and Spain participate in this competition, each one choosing its best national MC through a national competition. The 16 winners will compete against each other in one final event, in order to achieve the Competing International Winner trophy. In pairs, each MC has one minute to improvise about their opponent, trying to win the battle and the vote of the jury. The loser of each battle will be eliminated, while the other will continue on to the next round until just two remain for the final battle.