New Arrivals
at Red Bull Batalla De Los Gallos
Red Bull Batalla De Los Gallos 2018
---


Los gallos ya entrenan para la temporada 2018. Afila tu pico y prepárate para ser el próximo campeón.
---




Descubra más abajo:
---


Our roosters are already in training for 2018! Keep your beak in at www.redbullbatalladelosgallos.com to stay up to date with this season's news.
---




Find out more: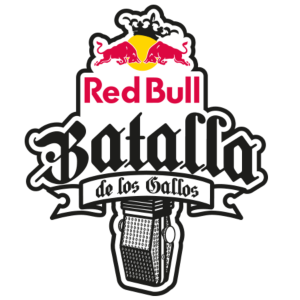 Red Bull Batalla de los Gallos is the most important Spanish-speaking freestyle competition in the World. 16 countries among Latin America and Spain participate in this competition, choosing each one of them its best national MC throw their national competition. These 16 winners will compete against each other in one final event, in order to achieve the Competing International Winner trophy. in pairs, each MC has 1 minute to improvise about his opponent, trying to win the battle and the vote of the jury. The one that loses the battle will be eliminated, and the other one will go to the next round until two of them arrive to the final battle.